Lubang hitam adalah sebuah pemusatan massa yang cukup besar sehingga menghasilkan gaya gravitasi yang sangat besar. Gaya gravitasi yang sangat besar ini mencegah apa pun lolos darinya kecuali melalui perilaku terowongan kuantum. Medan gravitasi begitu kuat sehingga 8kecepatan lepas di dekatnya mendekati kecepatan cahaya. Tak ada sesuatu, termasuk radiasi elektromagnetik yang dapat lolos dari gravitasinya, bahkan cahaya hanya dapat masuk tetapi tidak dapat keluar atau melewatinya, dari sini diperoleh kata "hitam". Istilah "lubang hitam" telah tersebar luas, meskipun ia tidak menunjuk ke sebuah lubang dalam arti biasa, tetapi merupakan sebuah wilayah di angkasa di mana semua tidak dapat kembali. Secara teoritis, lubang hitam dapat memliki ukuran apa pun, dari mikroskopik sampai ke ukuran alam raya yang dapat diamati.
nah, yang lain, Menurut teori general theory of relativity, black hole adalah wilayah ruang yang tidak ada, termasuk cahaya, dapat melarikan diri. Ini adalah hasil dari deformasi dari ruang-waktu disebabkan oleh massa yang sangat kompak.
Disekitar Black hole, ada permukaan yang menandakan "point of no return", yang artinya kalo uda masuk ya ga bisa balik lagi =p. Itu disebut "Event Horizon."
Astrofisikawan mengatakan bahwa black hole sendiri dapat diciptakan oleh ledakan raksasa bintang, atau supernova. Sebuah supernova adalah ledakan bintang yang lebih energik daripada nova (ledakan nuklir yang disebabkan oleh penambahan hidrogen ke permukaan sebuah bintang)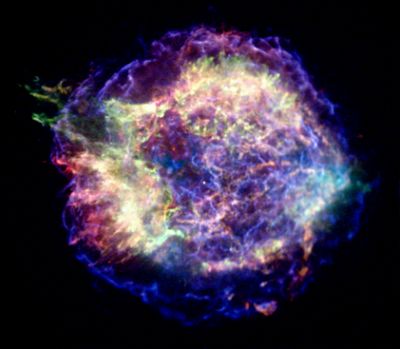 Mungkin banyak orang penasaran kenapa disebut "BLACK HOLE" ?
Sebenernya sebutan itu dikarenakan black hole menyerap smua cahaya yang menyentuh black hole sehingga benar benar tak ada cahaya di dalam black hole tersebut, dan membentuk bulatan hitam polos.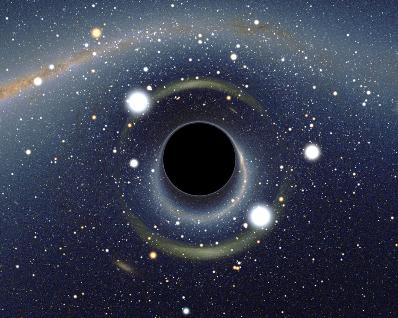 nah, disini ane mencoba memperlihatkan gambar GIF kenapa disebut blackhole :cystg
Nih beberapa foto blackhole yang ane pribadi anggep gak kalah bagus dari foto foto pemandangan yang keren".. enjoy..
Beberapa orang penasaran gimana cara ambil foto fotonya??
Ane udek udek info di
www.Na*a.gov
dan ternyata foto-foto tentang galaxy gitu kebanyakan diambil pakai "Hubble Space Telescope".Teknologi skrg canggih ya ?